Welcome to Meat Cove Campground! Looking for a great place to camp in Northern Cape Breton? Then come to Meat Cove Campground roughly a two hour drive from Sydney or Port Hawksbury, Nova Scotia.
Meat Cove is a beautiful fishing village located on the northern tip of Cape Breton Island, Nova Scotia, Canada. It's unusual name is believed to have originated from the area being used as a popular location for hunters to dress animal carcass' during it's early history.
It's small population is descended from Scottish settlers and most are employed in the fishing and tourism industries. Surrounded by the Cape Breton Highlands on one side and the Atlantic Ocean on the other Meat Cove makes for a popular tourist destination in the summer for tourists!
The Maclellan family, who are the current hosts of Meat Cove Campground in Cape Breton, have lived and fished in Meat Cove Cape Breton for eight generations. They provide information on hiking trails, summer activities, and area history.
They provide wonderful fresh seafood at the Chowder Hut next to the campground overlooking the ocean. They also help ensure that your stay in Meat Cove becomes a lasting memory! Come spend some time at the Meat Cove Campground that has Free WIFI !!!!

Meat Cove Campground & Oceanside Chowder Hut
Meat Cove, a small community on the most northern tip of Cape Breton Island, is surrounded by jagged cliffs, valleys of connected mountains where bald eagles soar above. Here, you will find yourself surrounded by magnificent views from all of our 30 un-serviced campsites that come supplied with a picnic table, fire pit, and grill.
At the Meat Cove Campground we also have four camp wilderness cabins but you must bring own bedding. The Meat Cove Campground also includes hot showers, flush toilets, and access to fresh drinking water as well as The Chowder Hut, kayak rentals, Free WIFI, and hiking and biking trails.
Facilities / Services
Restaurant
Takeout
Internet access
Pets live on premises, Pets welcome
Amenities
Flush toilets
Showers (Free)
Unserviced
Cabins & trailers
Open sites
Swimming (ocean)
Detailed Information
This property accepts Mastercard, Visa, Debit card.
Activities: Hiking, Kayaking
Admission: cabin $100+ tax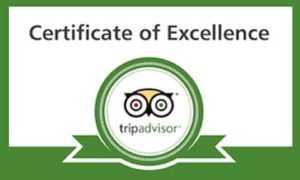 TripAdvisor: Check out all the reviews of Meat Cove Campground on TripAdvisor.
Social Media: Meat Cove Campground on Facebook
Welcome To Meat Cove Campground!